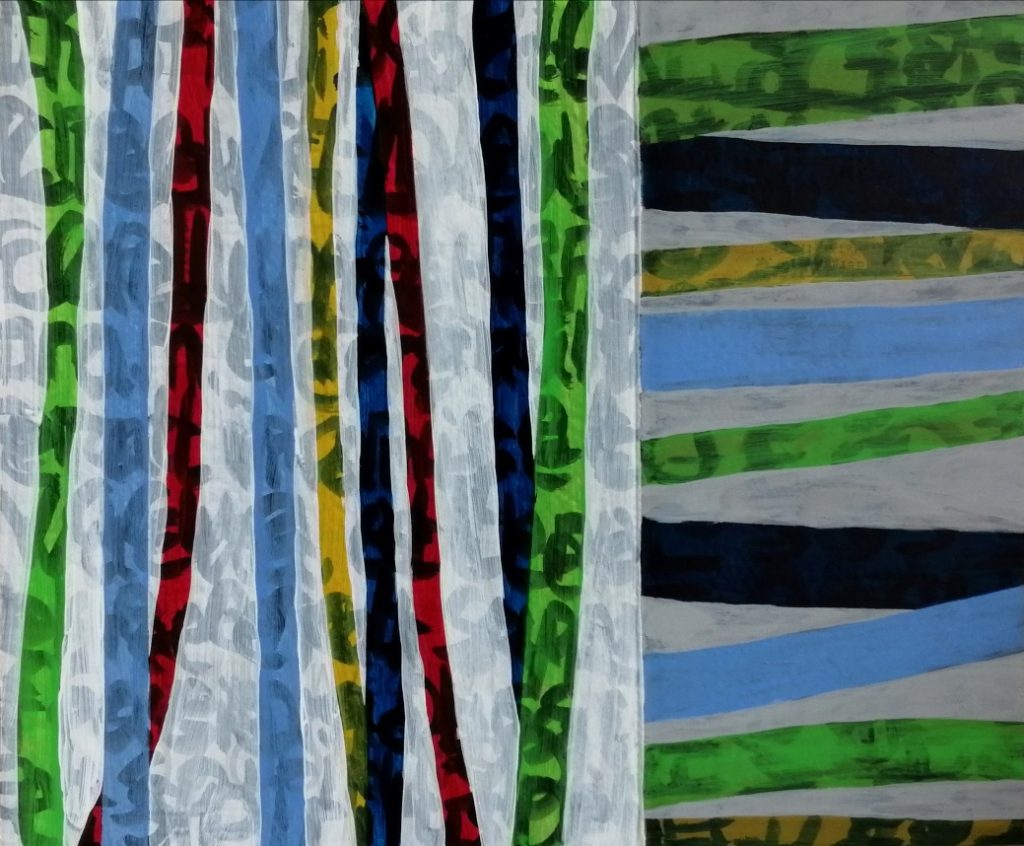 Words – become rays of colour – become landscapes.
I started painting the words, then, with the colours I bury the words, so to speak.
In the work 'Tilted Landscape, Liber Genesis' the words come from the first part of the book Genesis, the creation. From the interpretation of these words the colour appear. And form a kind of landscape. Then being tilted.